Well I have been neglecting my blogging duties lately. But with the arrival of N241VP in Steamboat it was no longer reasonable to continue my laziness. But before getting to that, a recap on the last month…
The phase 1 flight testing went overall quite smooth. I had some concerns about proper engine break-in which led to flying to SE Colorado for the lower elevation which brought the ability for the engine to produce more horsepower (running the engine hard is key to breaking in the engine). I tooled around there for a total of ten hours before checking in with Lycoming and confirming that the break-in was complete and well done (it is determined by oil consumption, I was down to 1 quart over 12 engine hours).
In the middle of my Phase 1 I had Gene Kear at Meadow Lake paint the interior. This gave me a two and a half week break from plane building and time at home with my wife. Very nice! All told my 40 hours of Phase one flying was completed in 15 flights spread out over 11 days. The only scare came on the 10th flight at 22.1 flight hours, I had just leveled off and was cruising to my practice area when I had smoke in the cockpit. Never a good thing. I shutdown all of the electronics and the smoke dissipated. I didn't affect visibility or breathing but there were a few tense minutes. Landing with my G5 backup instrument I taxied in and tore into the panel (and engine cowling) looking for the problem. Was it something I wired wrong? Did I not shield a cable properly? Did an instrument fail? Two of us searched and failed to find anything amiss. After lunch I put everything back together and taxied to the run-up area to test the avionics, primary battery, backup battery, both alternators, and the Essential bus. Of course everything worked and there was no additional smoke. Brainstorming with the local pilots I did get some good news that the electronic burn smell could not be from wiring. I went home perplexed and stressed.
The next morning, I took out my GPS/Nav/Com since it smelled the most like smoke (however it worked 100% in the run-up test). I then decided to pull the auto pilot and panel it attached to. The lighting wasn't great but it looked like my ESS circuit breaker was discolored. I grabbed a halogen light and sure enough it was. I removed it and found the wires were tight and it reeked of burnt electronics. Folks we found the issue! It turns out the Klixon breaker had a manufacturing defect and it wasn't anything I did incorrectly. Let me tell you, finding the issue was an incredible weight off of my shoulders. With that resolved the remainder of the flight testing proceeded without a hitch.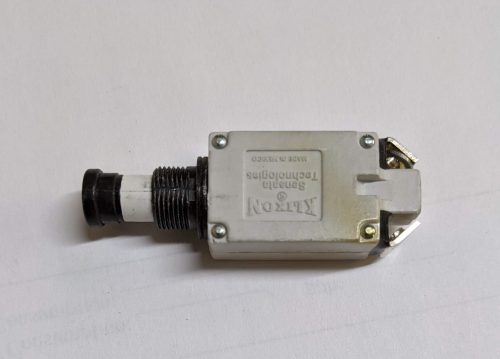 The final piece to the puzzle was getting my interior installed. I was supposed to receive it back in December, then late January, and then middle of March. Well it finally arrived April 8th. Aerosport Products did a great job and I love the workmanship and appearance.
Along with the interior install, I did also have a few other refinements and improvements during Phase 1 flight testing:
Add "Fixed Mode" Switch/Wiring to Pmags
Add Adhrs Mounting Doubler
Adjust Exhaust Pipe Position
Apply Clear Bra to Center Console
Check Elevator Trim Tabs, Asymmetry and Adjust
Drill Drain Holes in Bottom of Rudder Fairing
Fabricate and Install Rudder Trim Tab
Install Door Open Sensors
Install Gear Fairings and Intersection Fairings
Install Headliners
Install interior
Install Oil Cooler Butterfly Valve/Cable
Install Overhead Panel, Seat Belt Holder and Headset Holder
Program G3X Autopilot and Engine Lean Assist
Reverse Pitch Trim Operation
Rewire Fuel Flow Sender
Trim Seat Rail Plastic Guides
Trim Top Cowl Latch Plate
Finally on April 2nd I launched out of Meadow Lake airport en route to my home in Steamboat. With a quick stop at Space Port airport to return a friend's RV-10 seat (that I borrowed for my Phase 1). I was lucky to have a beautiful day, smooth air, and zero drama. I did take the "chicken" route to avoid flying over any tall mountain peaks, but heck I was in no hurry. It was a great flight and a great feeling to have my baby home!