I have begun researching the possibility of running 93 octane, non-ethanol mogas in my RV-10. Reading posts and forums it seems like it should be no problem.
1. My intentions is to run one tank 100LL and the other tank 93 mogas, like others are doing. I'd use the 100LL for take off and landing and the mogas for cruising
2. Lycoming Service Instruction 1070S outlines which engines can run which fuels – The IO-540-D4A5 260HP Thunderbolt has the "D" prefix listed but I need to confirm the compression ratio (8.5:1 is fine, 9:1 maybe acceptable)
3. A number of RV-10 builders have hundreds of hours running mogas, which give me more confidence this will be possible.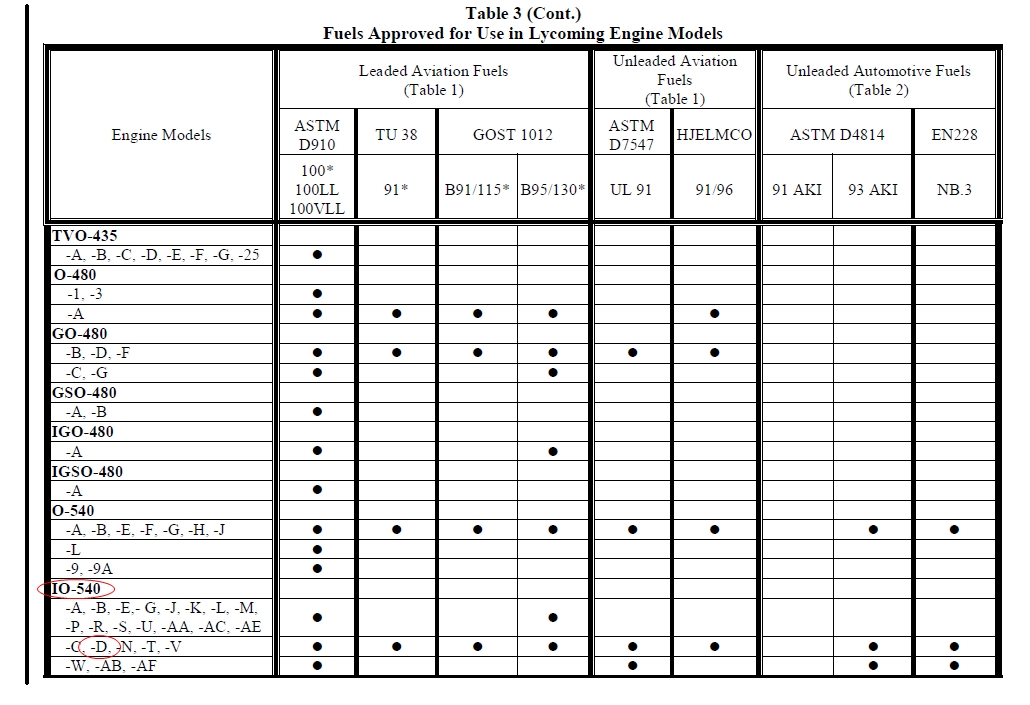 Downloadable PDF