Really? For awhile the back light on our chart plotter had been flickering when dimmed for night passages. And after crossing to Mazatlan I found that it had completely died. Turns out from a bit of internet searching this is a common failure due to a poorly designed high voltage power supply circuit for the florescent back light lamps (called cold cathode fluorescent lamp or CCFL). There is a shop out of Florida offering repairs but at $650 plus shipping I just couldn't stomach sinking that kind of cash into a ten year old, obsolete chart plotter. Time to do more research…
The issue is a couple of parts; a custom transformer that will overheat and possibly take out a FET transistor or two. The shop in Florida warns against doing this repair yourself due to possibly damaging the printed circuit board (PCB) because of the large heatsink in the PCB. This is good advice, however I have a professional desoldering station I was comfortable handling the repair.
Still want to take this on yourself? Here are the step-by-step instructions:
1. Order the replacement parts:
Transformers – Arnold's Boat Shop in Australia. **You will need TWO transformers**
Part Number: 3030-528-C
Description: Transformer E Series CCFL
Price: AU$44.55 (plus shipping)
Arnold's shipped quickly and within 17 days I had the parts in my hands. Cost was around $100
FET transistors – A Google search found they were out of stock at Mouser and Digikey, so I bought them on Ebay from a Chinese seller.
Part Number: D35NF06 (TO-252 package)
Description: MOSFET N-Ch 60 Volt 35 Amp
Price: $7.00 including shipping for 10 pieces
2. Disconnect all cables to the chart plotter (back of the unit)
3. Remove the plastic bezel, from the back of the unit use a small slotted screw driver to release the plastic part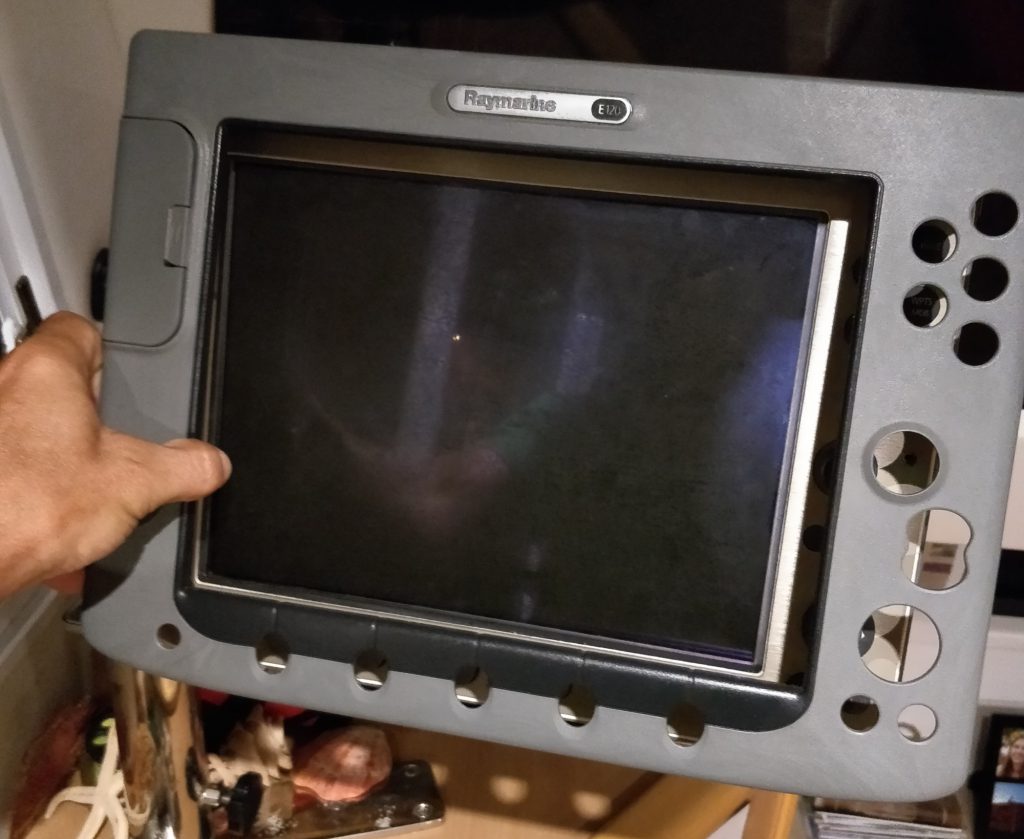 4. Remove the 19 screws that attached the metal face place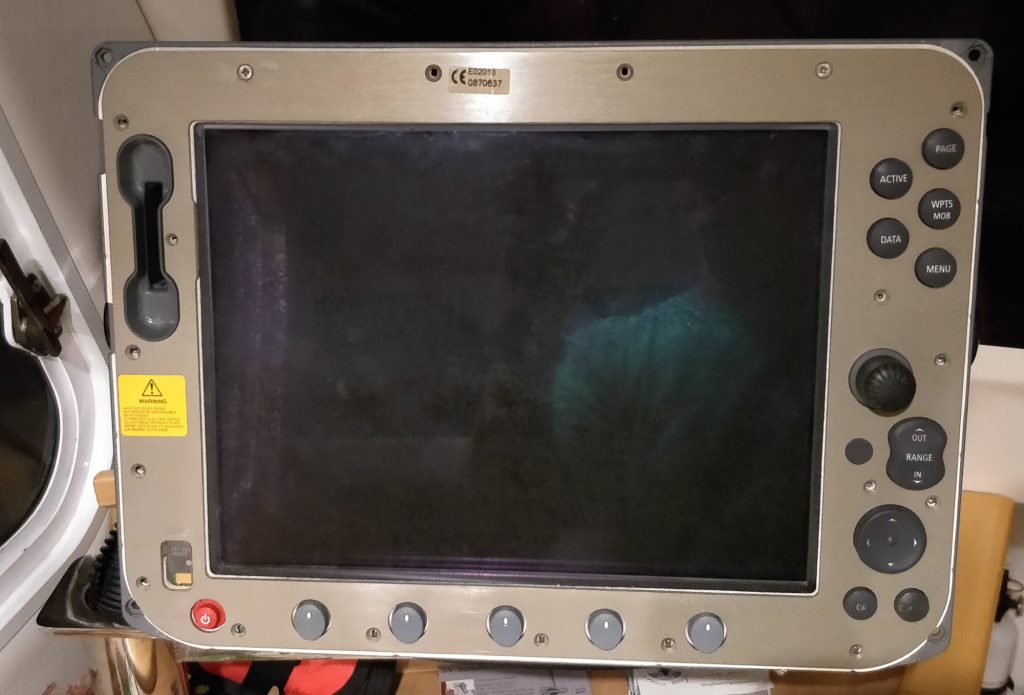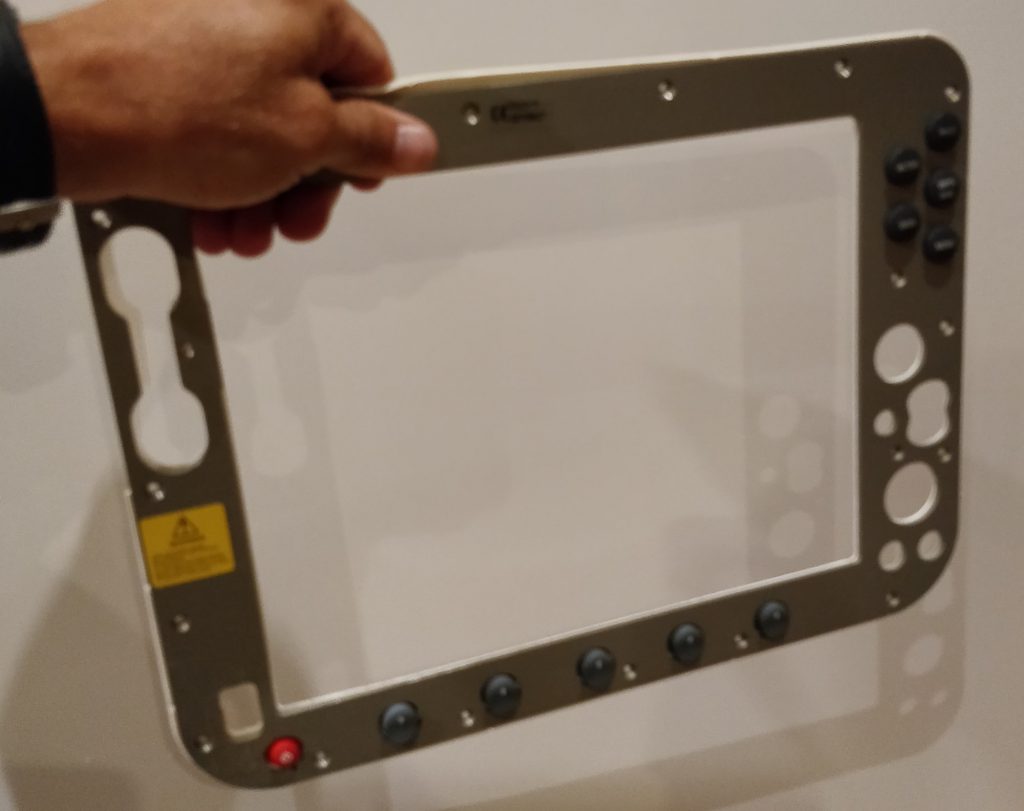 6. Remove the protective Plexi-glass screen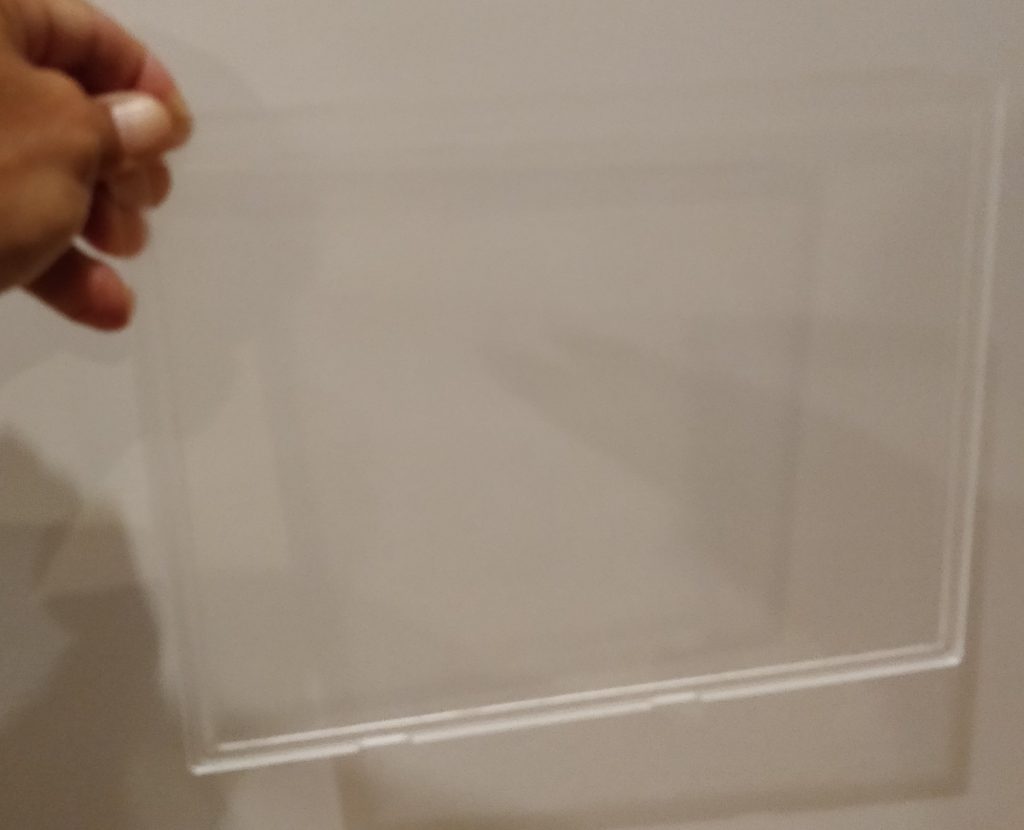 7. Remove the keyboard PCB; there is a ribbon connector on the bottom right and clips around the edge of the PCB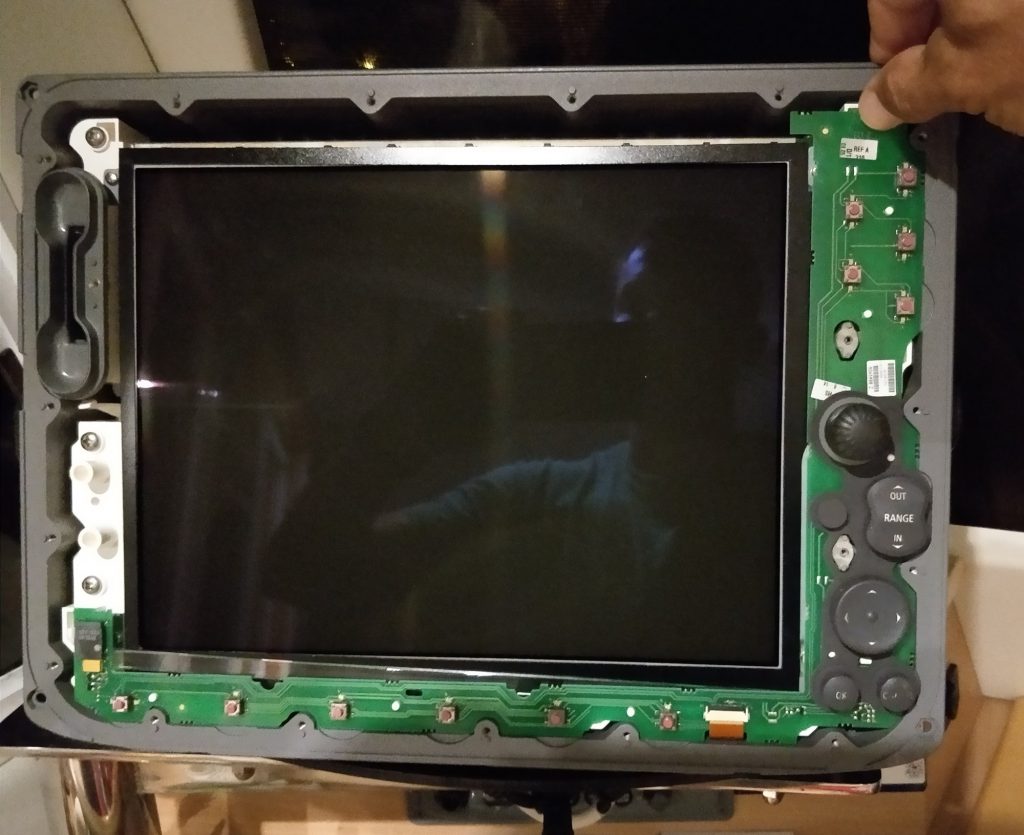 8. Remove the thin plastic light dispenser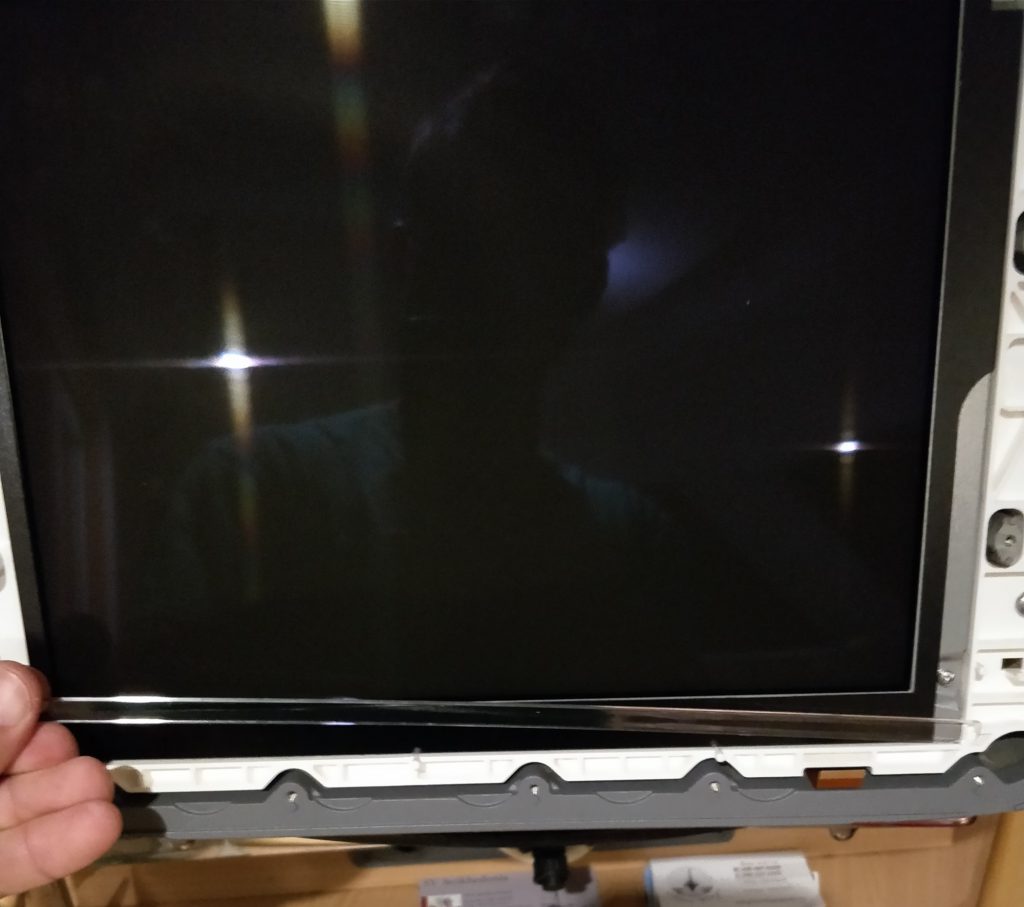 9. Remove the 6 screws holding the LCD and PCB assembly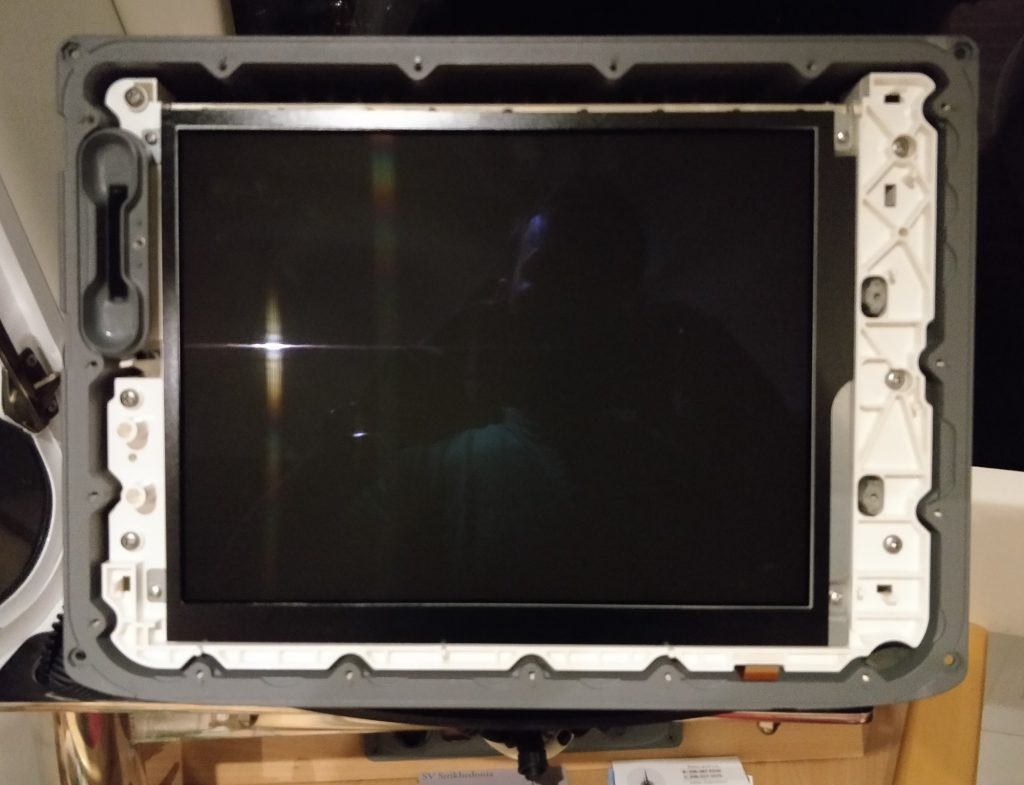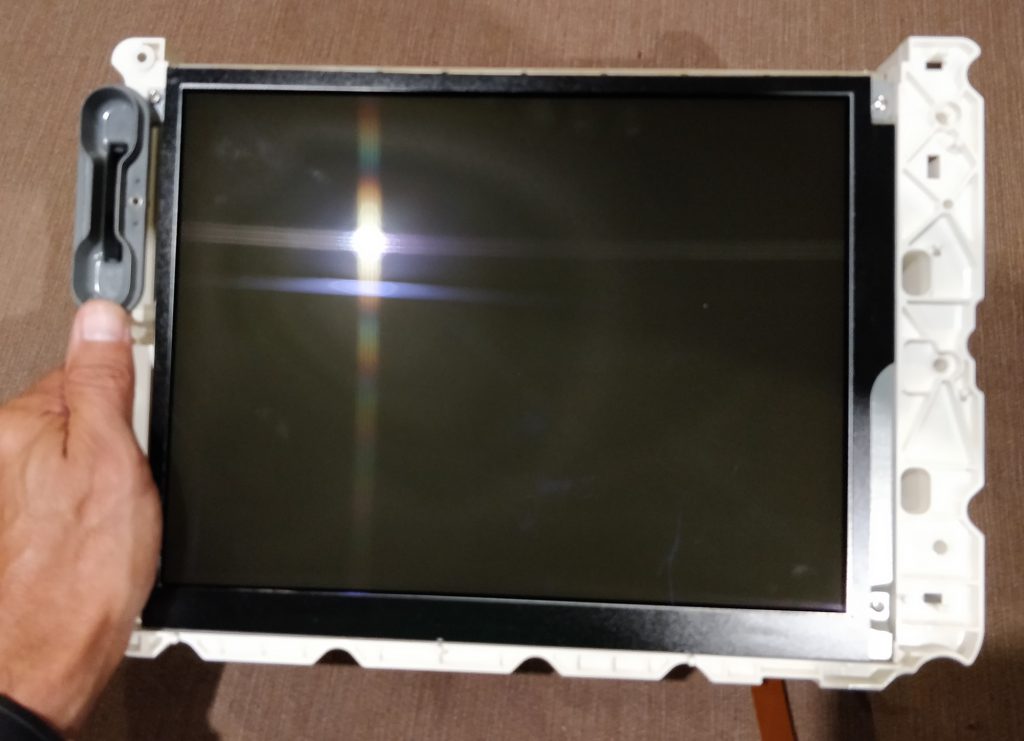 10. Lay the LCD and PCB assembly face down
11. Discharge the capacitors; Use a screwdriver to short the two terminals of the large capacitors
12. Remove the screws holding the CCFL connector protective cover
13. Unplug the two CCFL cable connectors
14. Unplug the two ribbon cables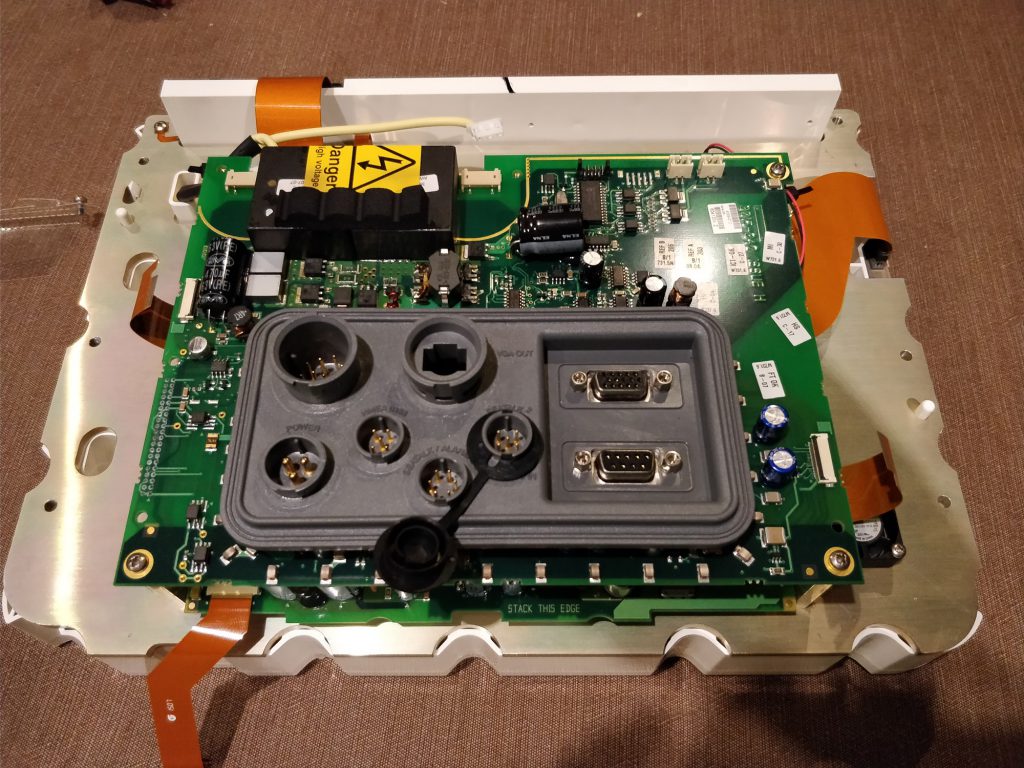 15. Remove the screws holding the PCB to the LCD assembly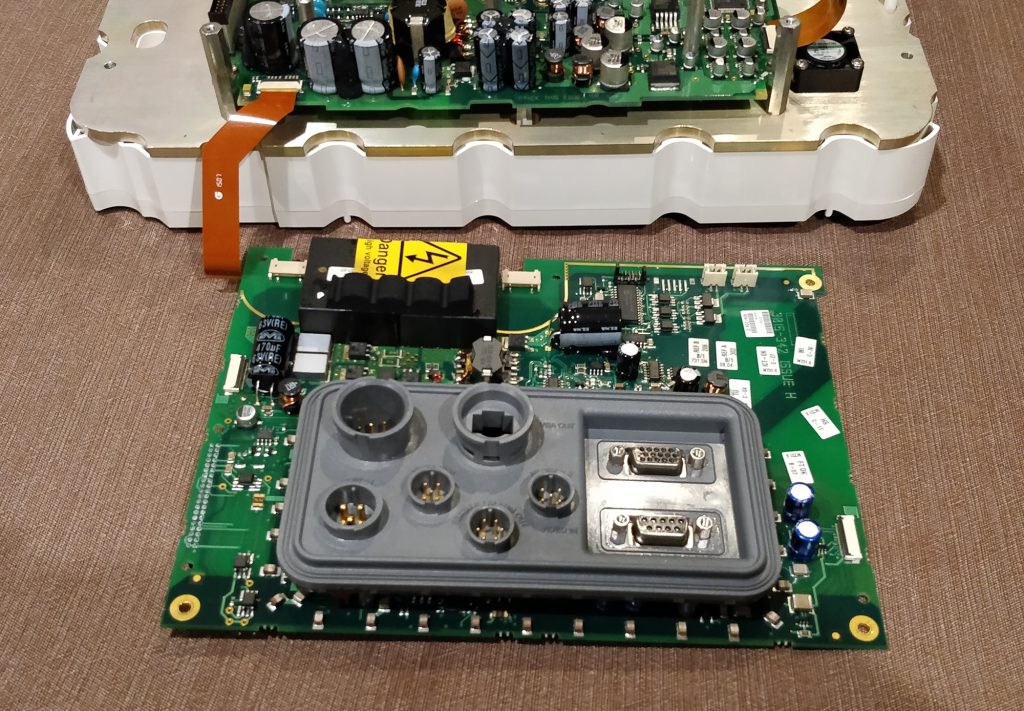 16. Unsolder the transformers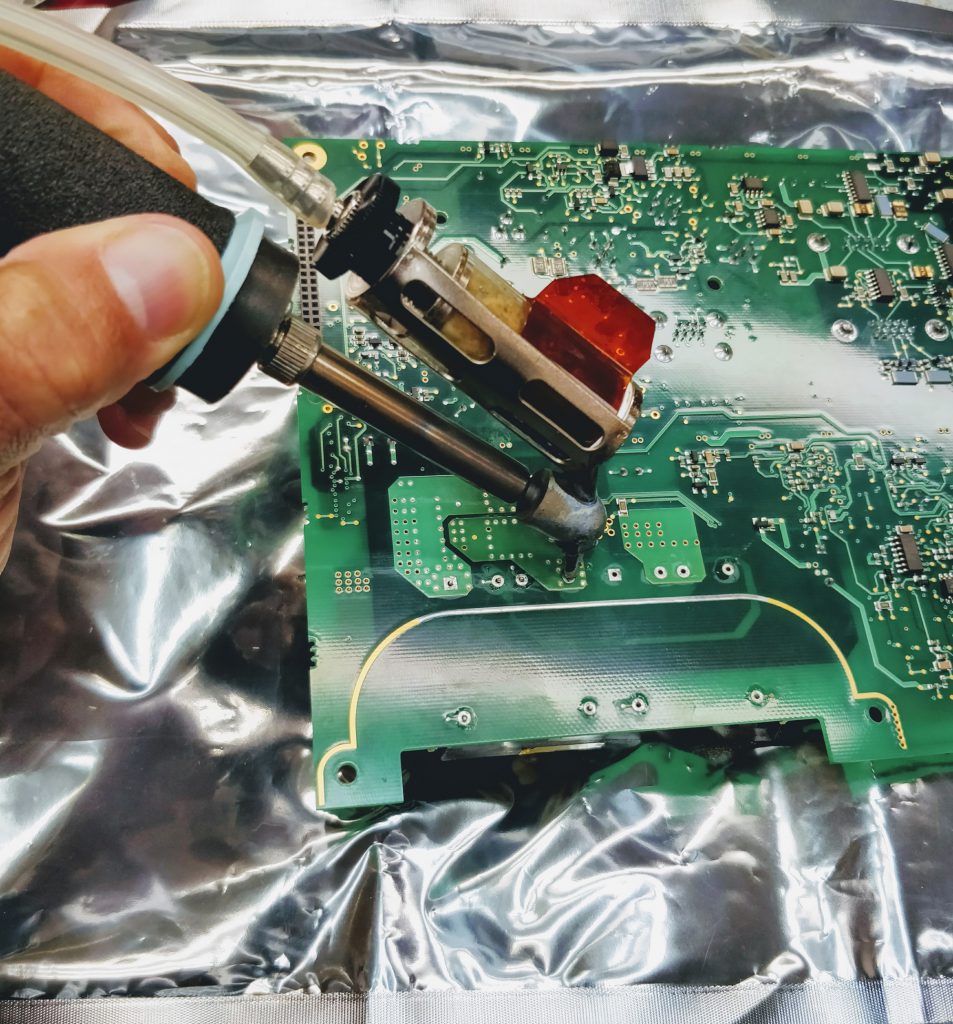 Example of the failed transformer (melted area on left transformer compared to the good transformer on the right)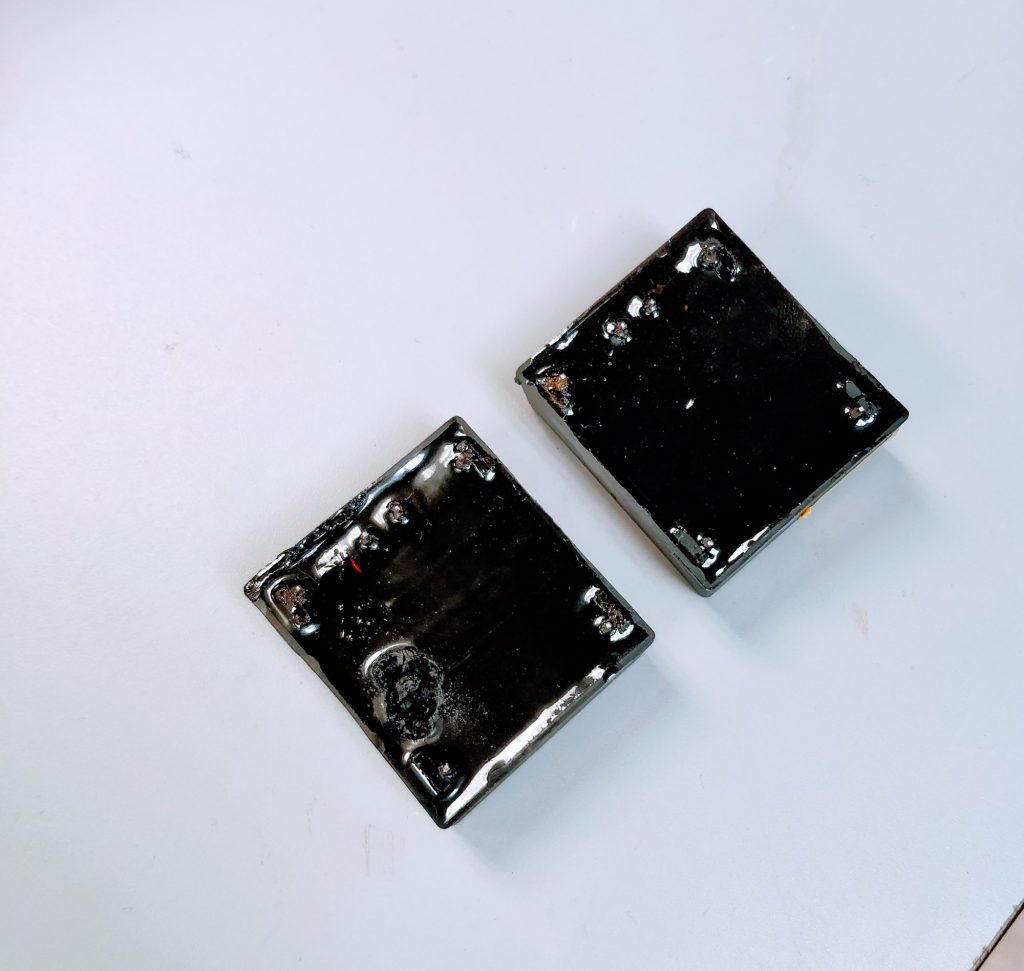 Note: if you are interested in checking your transformer here are the resistance measurements: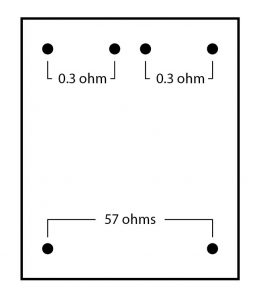 Reinstalled transformers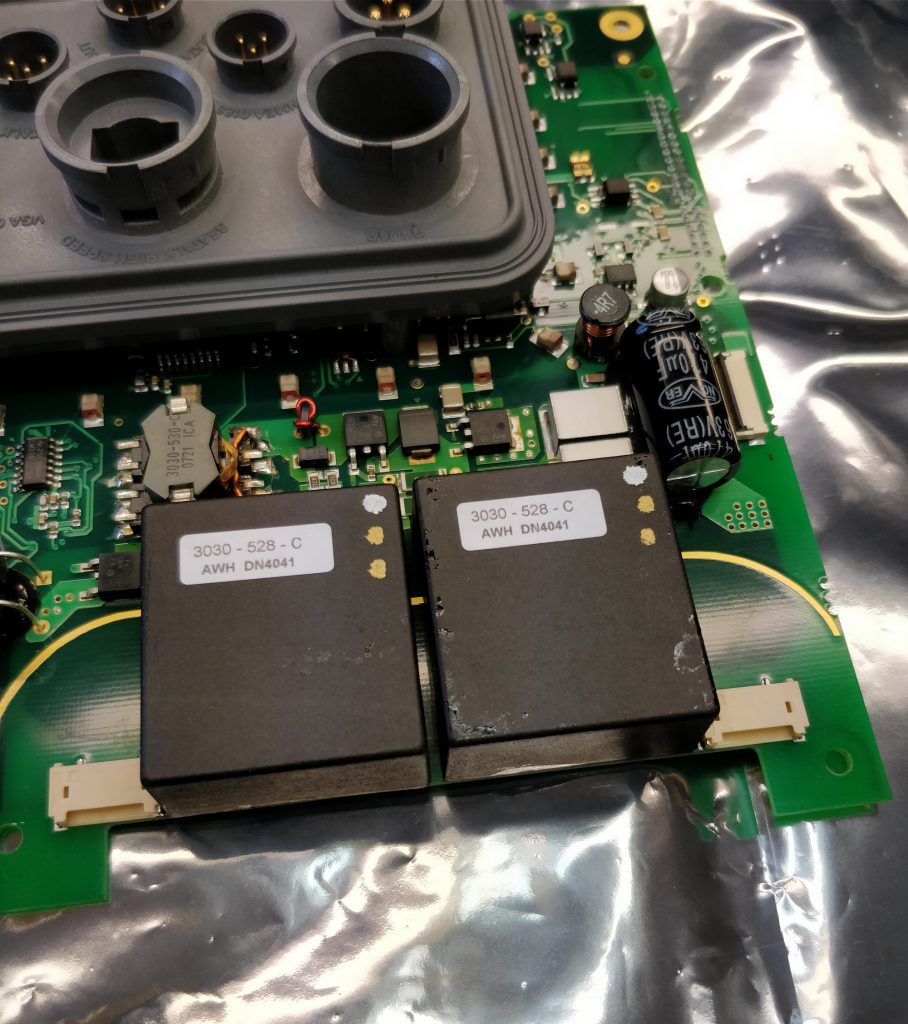 17. Not required, but I added a heatsink to protect against this happening again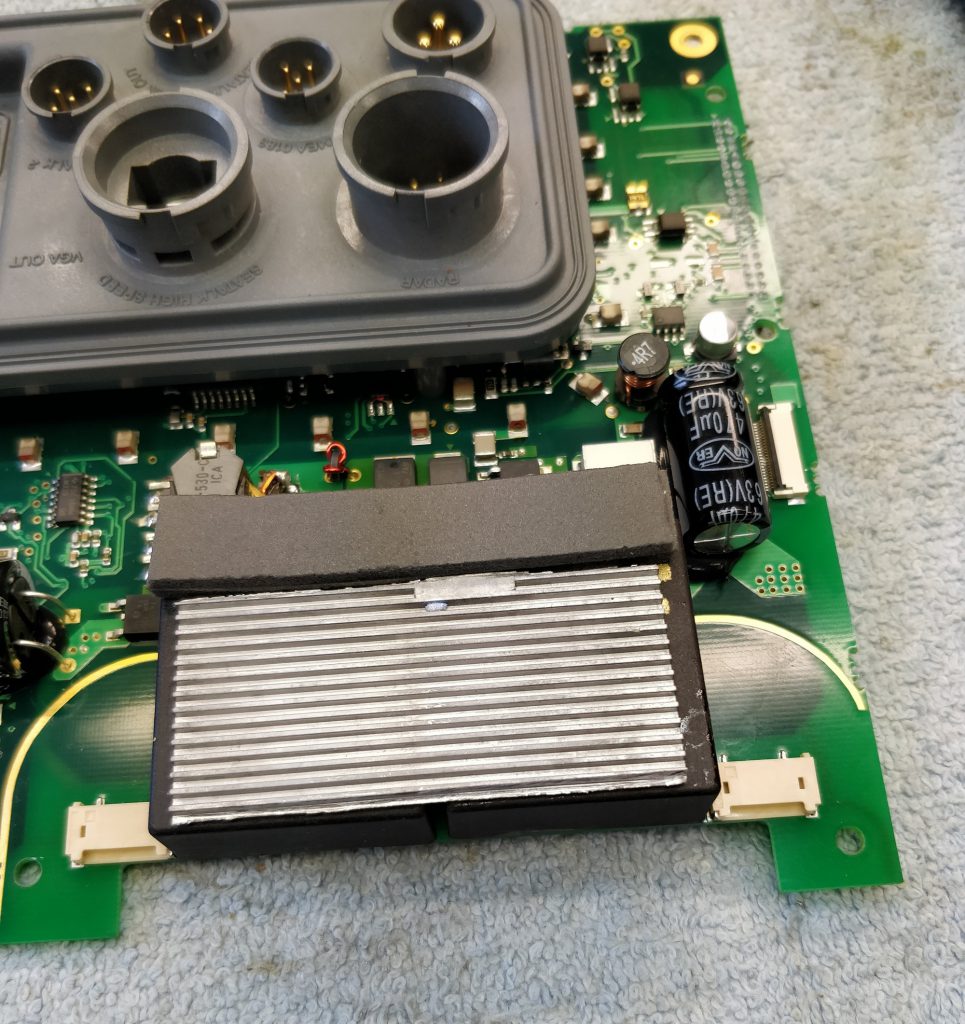 18. Replace the three FET transistors (my FETs were okay)

Complete!